ronr

wrote:

↑

Fri Feb 05, 2021 10:30 am

thanks Wayne... I too have tried all sorts of things... the typical magnets on split rings suck... and at different times I use a vest, a sling pack and maybe other times a waist pack... trying to find a cost effective way to keep the darn thing in place and out of the way is a bear.... so much so that I rarely carry a net these days...I presume these magets came with the attachment points that enabled you to connect them to the carabiner, etc...having the flies on the magnet is better than tangled in the net webbing?
Yes, the magnets came with the attachment points. If you can not find them at Lowes, Harbor Freight, or Home Depot, you can get them on Amazon.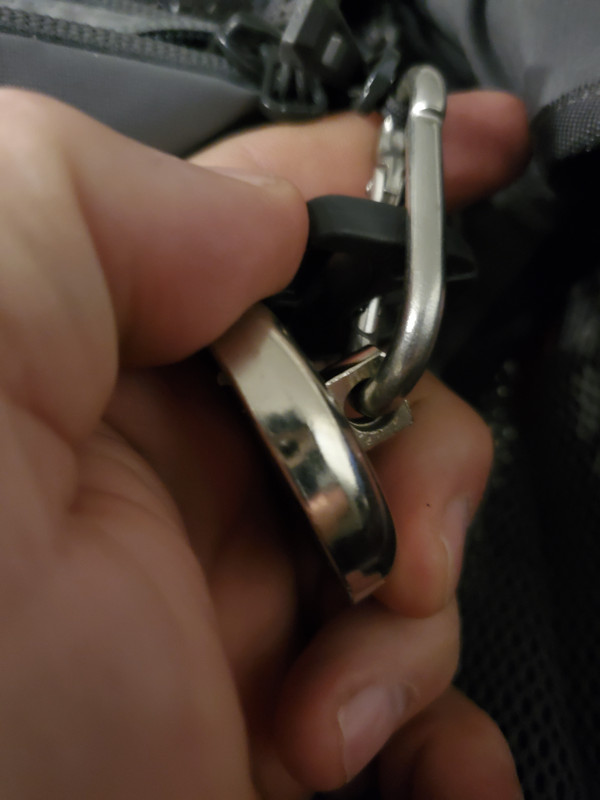 For me magnets go hand in hand with fly tying and fishing. I glue them to the side of and on the base of my tying lamp to keep hooks and flies I am tying organized.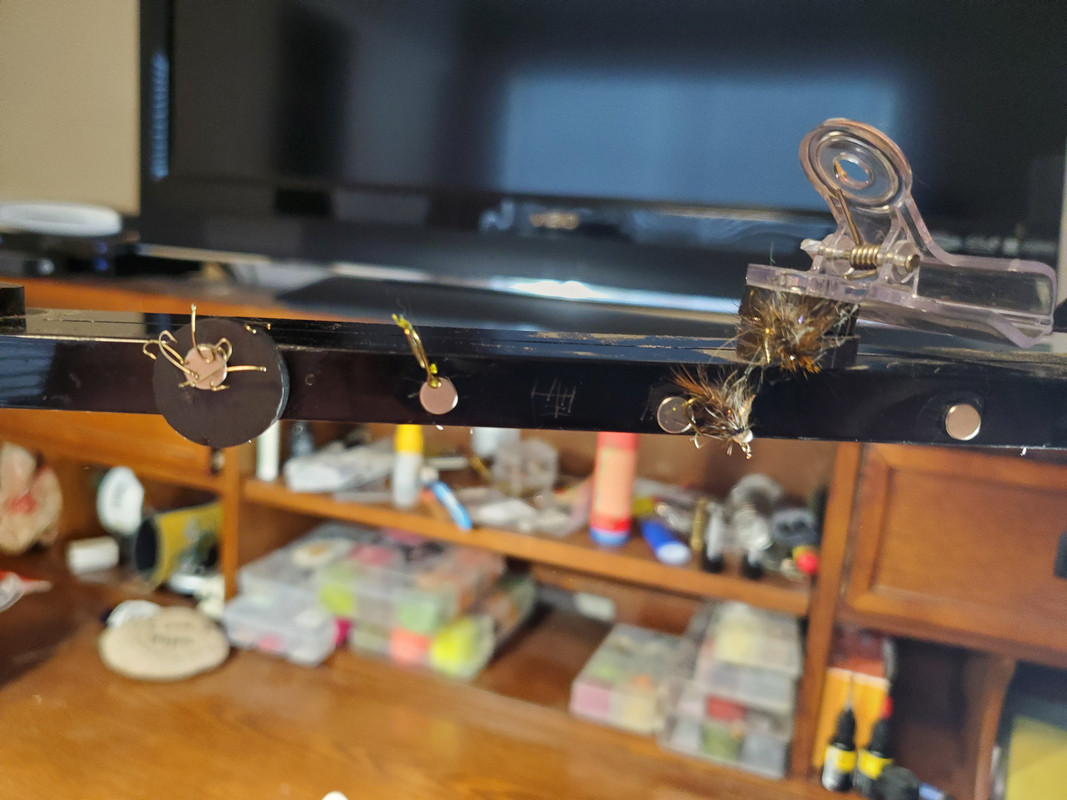 I glue magnets to the bottom of my hook organizers to keep them in place.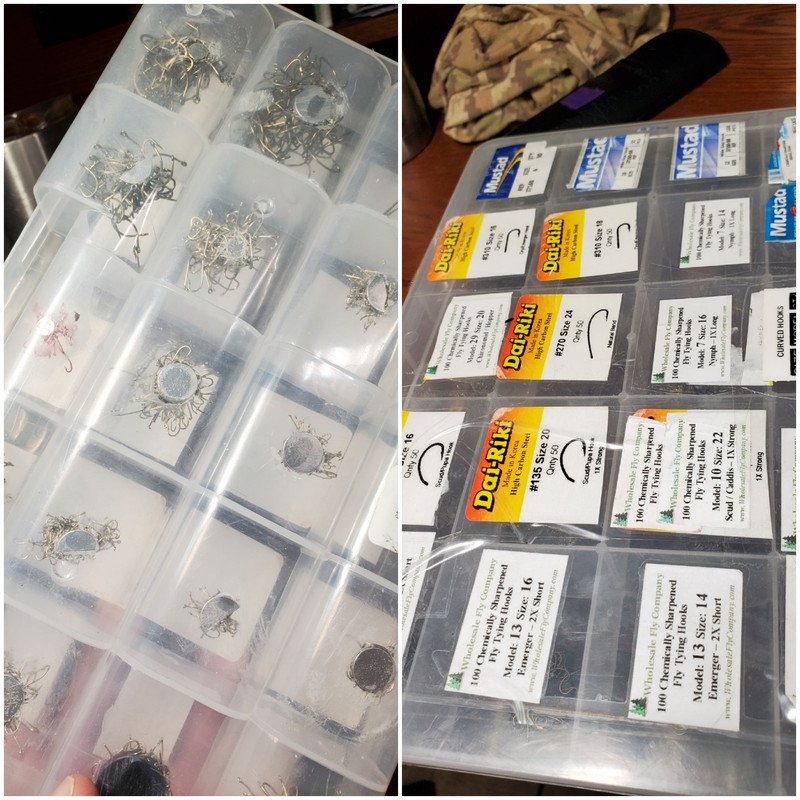 I have a few hundred of these little magnets ready to be used somewhere, sometime.