I recently acquired some Wm. Mills flies and would like some assistance dating them. Here's a pair of packages: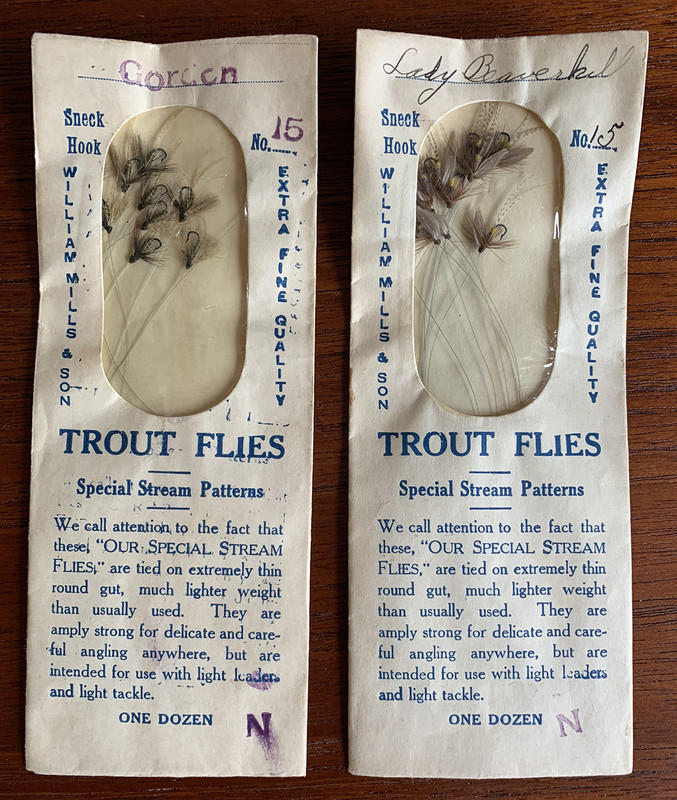 They are old-size 15 snecks (about size 18-20 if they were Mustads) on fine gut leaders. I looked at an online Mills catalogue from 1922, and the description of the flies ("Special Stream Flies") is identical in the catalogue and packaging--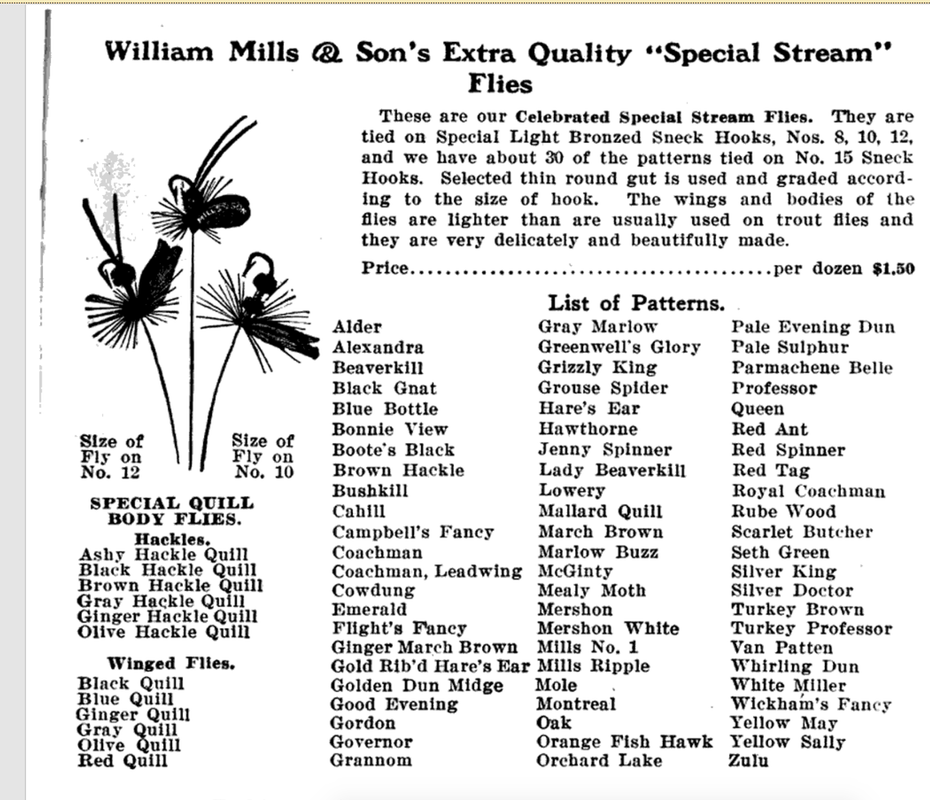 but something makes me feel the packaging is from a later date. Does anyone have any old Mills catalogues from the later 20s, 30s, 40s, even 50s, to consult?
Many thanks,
bb
(apologies for cross-posting, I also asked the same question on the SGM Board)