8 foot 4 weight for flymphs
Posted:
Sun Oct 04, 2015 2:34 pm
I love to fool around with tapers for bamboo rods. I have done a lot of variations on 8 foot 3 and 4 weights based on an F.E. Thomas rod I restored about 15 years ago. This rod is the final variation, actually a minor variation on the original in which I mostly just revised the tip to a more convex configuration. The overall action is still a slightly slow medium, but I get a crisp, accelerating feel from the tip as it turns over. Here is what it looks like, nothing fancy, but the best cane work I can do.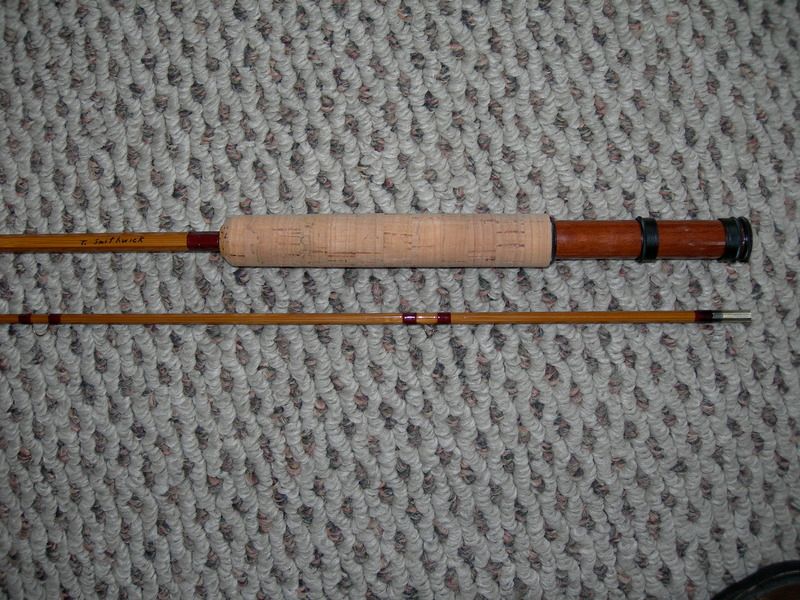 I will post the gauge chart and numbers for those who might be interested.