I am patiently waiting for the Olive Soft hackles to kick some butt. It has been a weird year, it may not happen.
I threw a few of these together tonight. Just for fun.
Size 16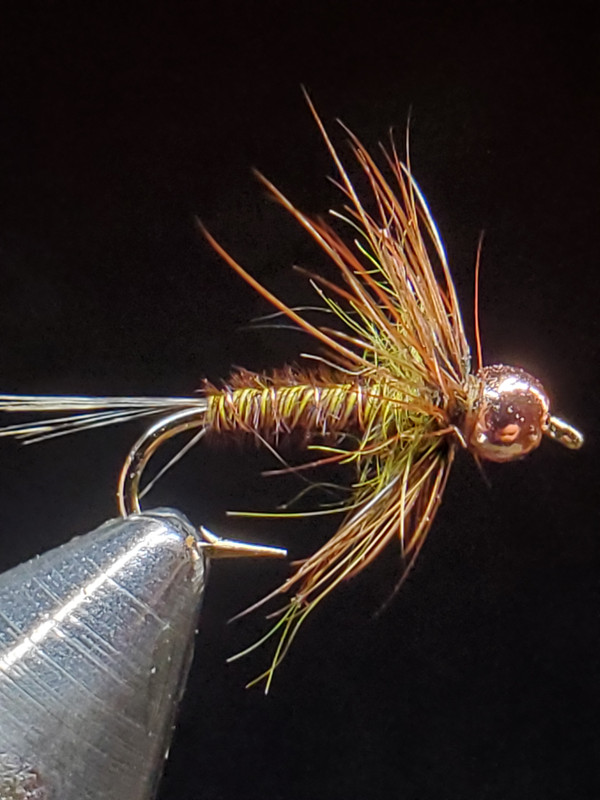 A few I painted the top of the bead hot Pink. A kind of a hot spot.