I used the technique that flyfud2 used for his Rhyacophila caddis larva, and that I use for some midge patterns.
I will use them tomorrow in a 3 fly nymph rig, as an attractor.
Hook - Wholesale Fly Company model 13, size 16
Thread - Veevus 16/0 Black
Body - Chartreuse Midge Tubing
Thorax - Ice Dub, Peacock Black
Collar - Brown Hen
Legs - Brown Partridge
Head - Tan Ostrich
The more I look at them, the more I see a generic Graphic Caddis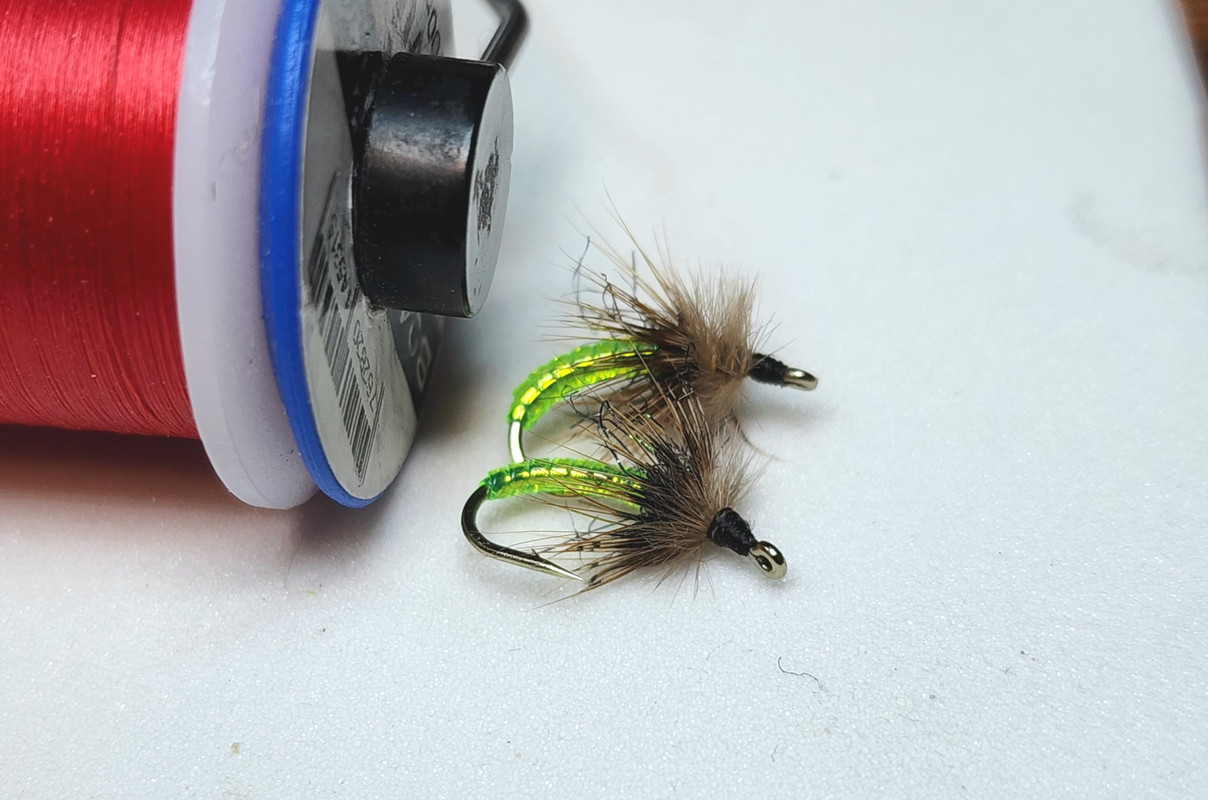 I had no Chartreuse tubing for this fly for yesterday so I improvised.
Chartreuse thread body, Copper rib, and Yellow tubing over that.
I managed a couple trout on it, but most fish took the midges.