This is a fly that I put together to see what a hemp body might do. I suspect it would be very effective as a caddis larva, with or without the hot spot.
Might be interesting to try it with the hot spot, then clip it off and see what happens. The hemp is interesting when its wet.
Molten Hemp Larva 1250
Hook: Daiichi 1250 #14
Thread: Griffiths 14/0
Hackle: mottled hen saddle
Hot Spot: yellow fly line backing, melted at the tip, same as the Molten Twist pattern
Body: one strand of a 5 strand natural hemp cord
Thorax: duff from the hackle base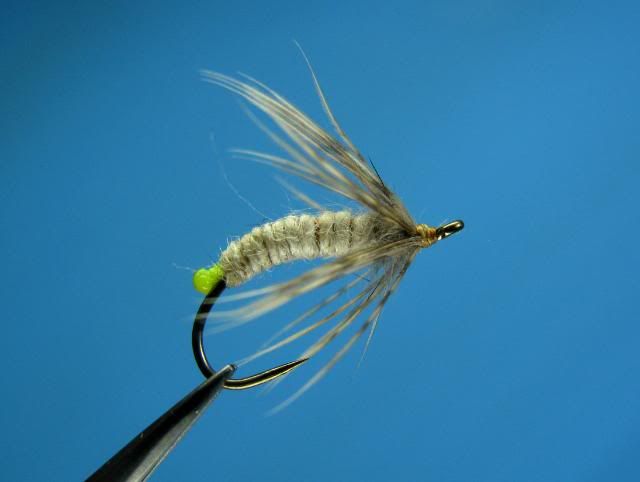 Hackle duff and Hot spot sections. As with the other Molten pattern, approach the tip of the fly line section with a lighter until it just mushrooms/melts. It will go up in flames if you get too close.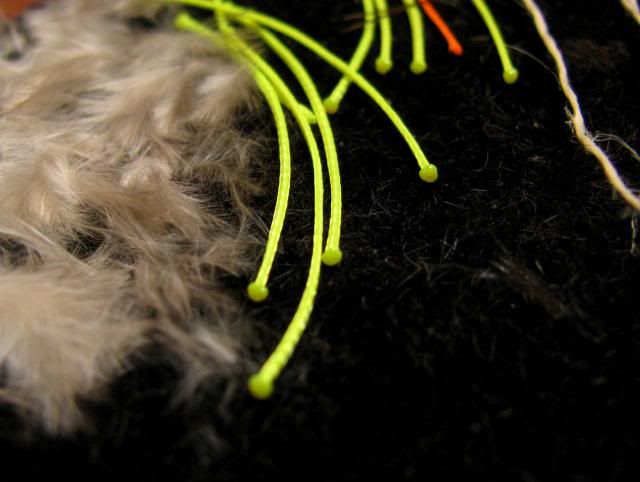 You can see the cord sections cut. There is a wet one beside the dry sections. It's easier to work with if you just wet it a bit before tying it in. The hackles shown are prepped for mounting by the stem. You can see the one hackle trimmed to remove the duff.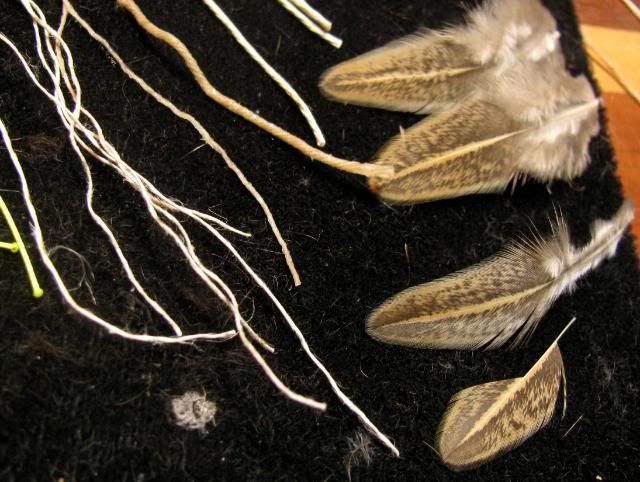 Tie in the fly line section along the shank so the tip extends just beyond the bend, showing a hint of the braided line.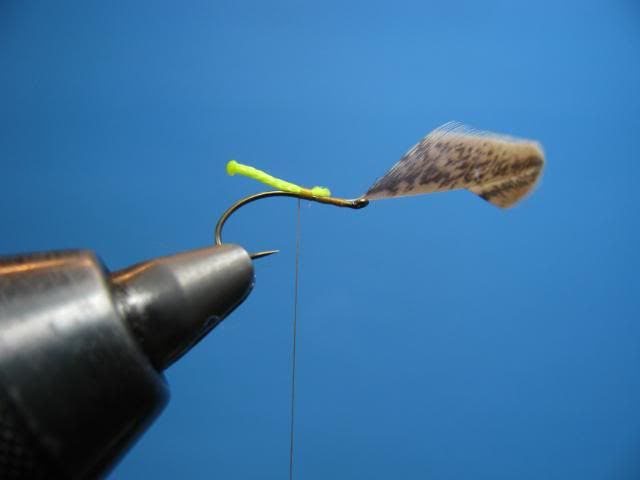 Tie in the hemp section along the shank and work the thread wraps into a taper as the underbody.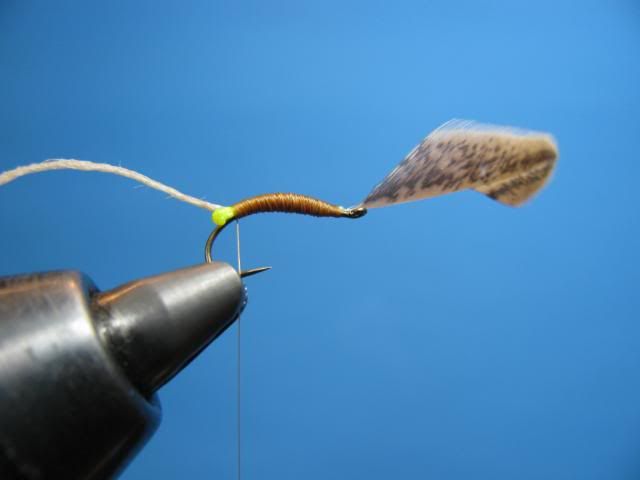 Bring the hemp up the body to the thorax in touching turns. The irregularity of the hemp makes creates a textured surface. If you tie it in wet, it will shrink a bit when it dries. A touch of wax the duff will just suspend on the thread.
A very gentle touch and the duff is ready to be tied in at the thorax.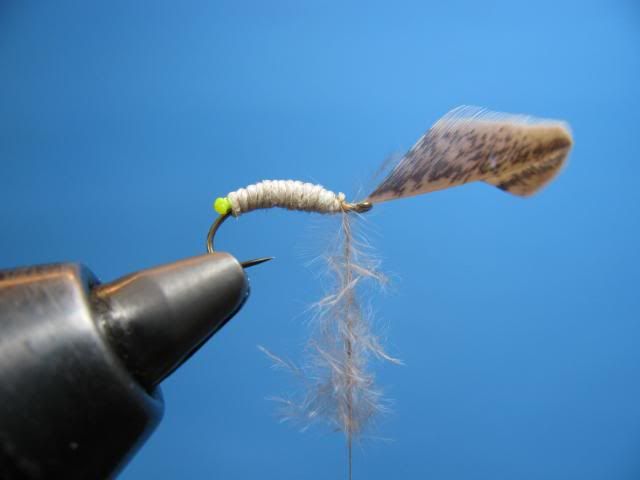 This was a particularly ugly hackle wrap, but distribution was fine and the duff and fine tying thread allow for a bit of adjustment.
Finished fly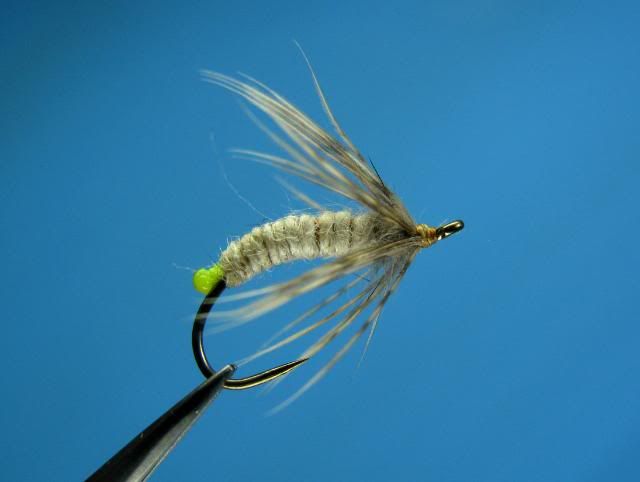 Wet