After work I was paging through my copy of North Country flies by Robert Smith. Page 189 is one of my favorite plates, the Yorkshire Greenwell.
This fly is very attractive with its woodcock slips for wings and the nice webby furnace hackle. Masterfully tied.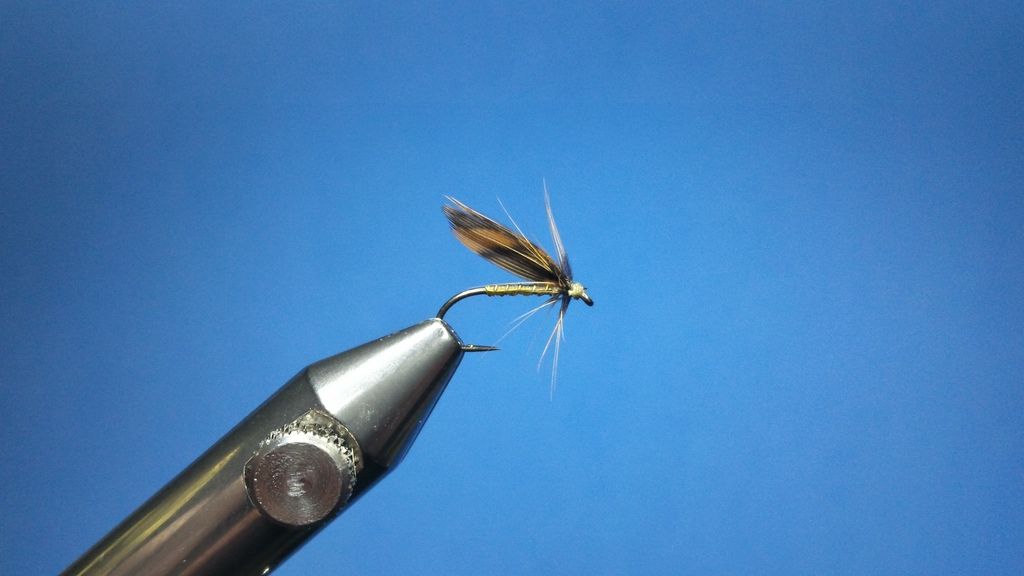 I sat down and tried my best to copy this pattern. My thread isn't very dark but, once the wax sets I'm sure it will darken up a bit more. I'd love a nice webby coch-y-bonddu or furnace just to tie this patten but, I'm sure they're hard to come across. I don't really care for the whiting hen capes too much because the underside of each feather is very pale. That's undesirable to me.
Anyways, just thought I'd share my take of this wonderful fly!