Moderators: letumgo, William Anderson
Here are two more flies tied by Doug: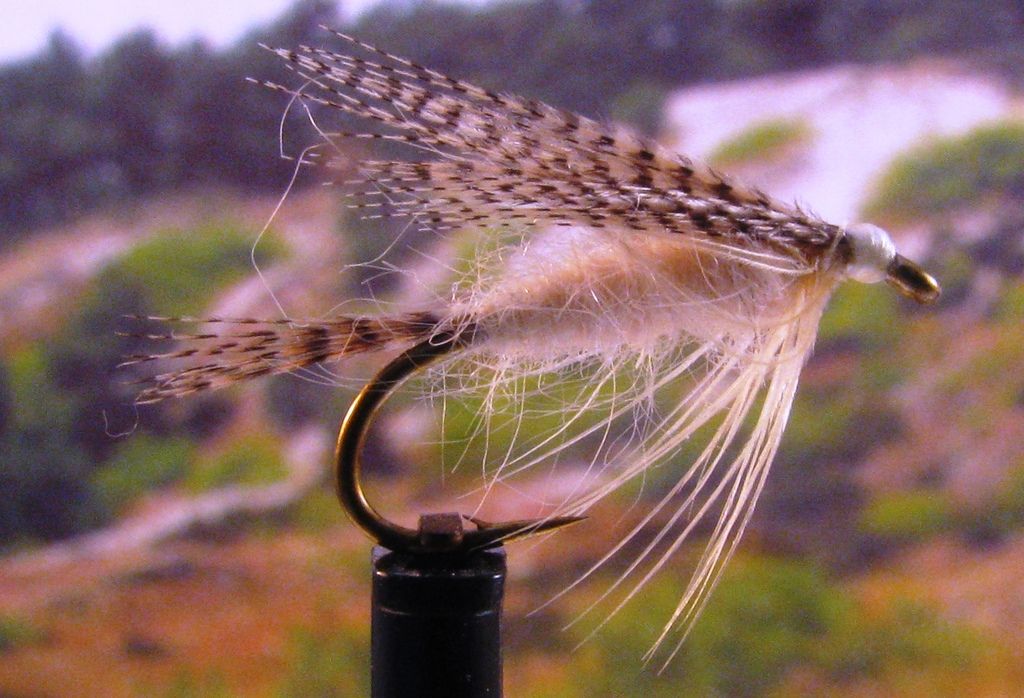 Greeting
Ruard
Nemes' caddis and Cahill's light ... yum!
In ancient times, cats were worshipped as gods; they have not forgotten this.
Site Admin
Posts: 4471
Joined: Mon Feb 23, 2009 3:14 pm
antispam: No
count: 3
Location: Ashburn, VA 20148
Contact:
Nice shots of Doug's work. Thanks for posting these. He's done some nice tying this summer and it's very cool to see these distributed around the world. Well done, Doug.

w
"A man should not try to eliminate his complexes, but rather come into accord with them. They are ultimately what directs his conduct in the world." Sigmund Freud.
www.WilliamsFavorite.com
Posts: 3319
Joined: Sat Nov 14, 2009 12:24 am
antispam: No
count: 3
Location: Where Deet is a Cologne
Contact:
Love them both! Nice job photographing Ruard.
To Ruard and Everyone!
Thank you so much for posting my patterns Ruard! They look excellent under you fine photographic hand! They did not look this good when they left the States for your house in Holland! Like a movie star before their big performance, you must primp and comb and dob make-up on my patterns to get them to look their best! I love it and I deeply appreciate it!
William, yes I have been somewhat steady at the vice this summer between heat waves and working spells and such! It has been a blast but you have to remember, I am still simply playing catch up with my tying filling my anemic boxes and sending patterns to folks everywhere. I have patterns, new patterns at least to me, swimming around in my brain that I want to try! There are alot of patterns that have been created throughout time and I want to hit them all before I croak! Retirement is looking better all the time if for no other reason! When I hit that magic age of 92 I will be able to go at this full bore! I can't wait for that time!
Ruard, again my deepest thanks for an excellent job in posting my patterns that were sent to you! You make them look fantastic!
Forever indebted to all,
Doug
Fish when you can, not when you should! Anything short of this is just a disaster.
Posts: 595
Joined: Fri May 22, 2009 5:26 pm
antispam: No
count: 3
Location: SE Texas
Contact:
A couple days late, but... WOW!
They are both Beautiful!, but I have fallen in love with your daugh... Uhhhhh... Cahill's Light. That is a fantastic fly. And a new one to me.
Gonna pull out the tying table now and have a go.

Kirk
DUBBN
Those two patterns are so in my trout "wheel house". Great photos!
Wayne,
I like that one! Wow! I can't wait to get to my vice again and try yours. Caddis wings have to be the hardest to immitate aside from mayfly spinner wings! Once the Mothers Day Caddis gets soaked, I hardly looks good....at least to us. It really rings the dinner bell with the fish however! I have experimented with different colors (dyed) of partridge breast feathers and my bunch seems to prefer the natural, almost white looking partridge fibers. Like a snowflake, no two caddis wings seem the same in both mottled pattern (which I think is quite stunning) or in color from hatch to hatch, day to day. The caddis in my area have a beautiful cinnamon tint to their wings, mostly, and orange abdomens. Just like orange silk or even floss! There is also a charcoal black version that appears in late Sept. and runs until the ice starts to form on the water. They are also about half the size of their cinnamon flavored cousins appx. a size 14 or 16. I am still not convinced that the fish in my area take the M.D.C. as I have it tied for the caddis in our waters. But, they take it just the same and with that, I am well pleased.
I think I have rambled too much.....Your pattern is still tops!
Caddis Junkie D.
Fish when you can, not when you should! Anything short of this is just a disaster.