As I mentioned earlier, I have been making, in the simplest sense, a couple of other items. One, a very simple straight forward Amadou patch, using a very rich leather (mink oiled) and a Pettijean amadou sheet. I've made a number of these and decided the simplest construction design works best for me.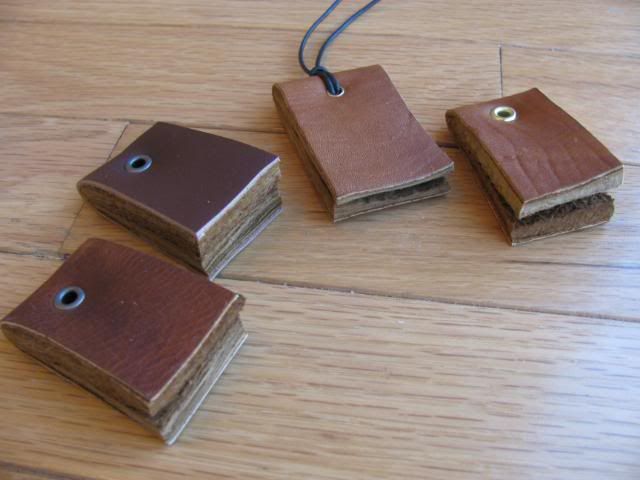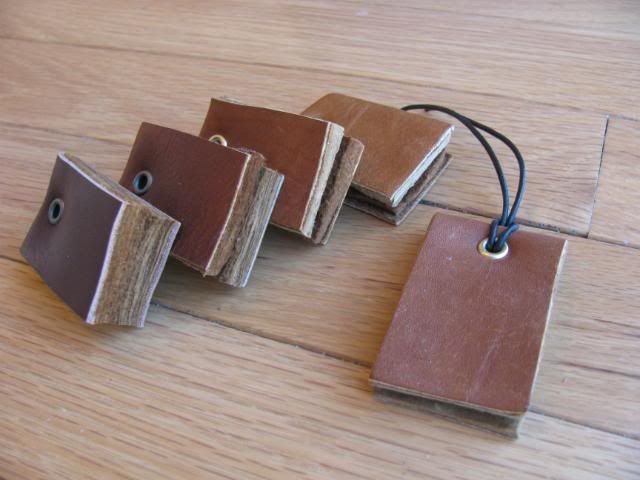 Same design applied to a piece of felt glued with the same thinned waterproof glue to the leather works for either a line straightener, if you never use any dressing or cleaner on the felt, a cleaner if you do that streamside or a leader dressing if you're fishing dries. The same product works for each application, but you have to decide up front which it is going to be, or carry more than one. The leader straighteners using rubber between the pads produces a lot of heat which works well, but I understand can weaken or at least deminish the strength of the leader-tippet material. I have used the thin felt or my hands/fingers to straighten leaders for years. Anyone else have a preference for this?
I've used both of these items for years, but just made these updated versions recently. Any reactions or suggestions would be greatly appreciated. I like the simple metal eyelet as both attachment and construction detail. You can hang if with a bead chain as I have done for years, or as I've shown use a leather cord using any number of knots to secure it to any part of your gear. On one bag I have a safety pin stuck on the inside of the pocket and the knotted leather cord trapped and hanging at the right length to give me enough room for comfortable use and to hit the magnet to keep it in place. Again...suggestions would be helpful.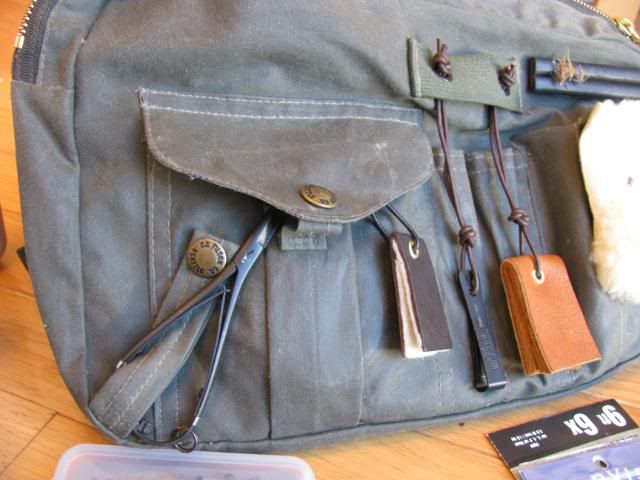 w