I think you saw my post about the development of this rod some time ago.
Well the development and testing has finished. It has taken us almost two hears of casting and fishing various prototypes to get this result.
This new rod from Steve Parkes if just so good I don't want to put it down.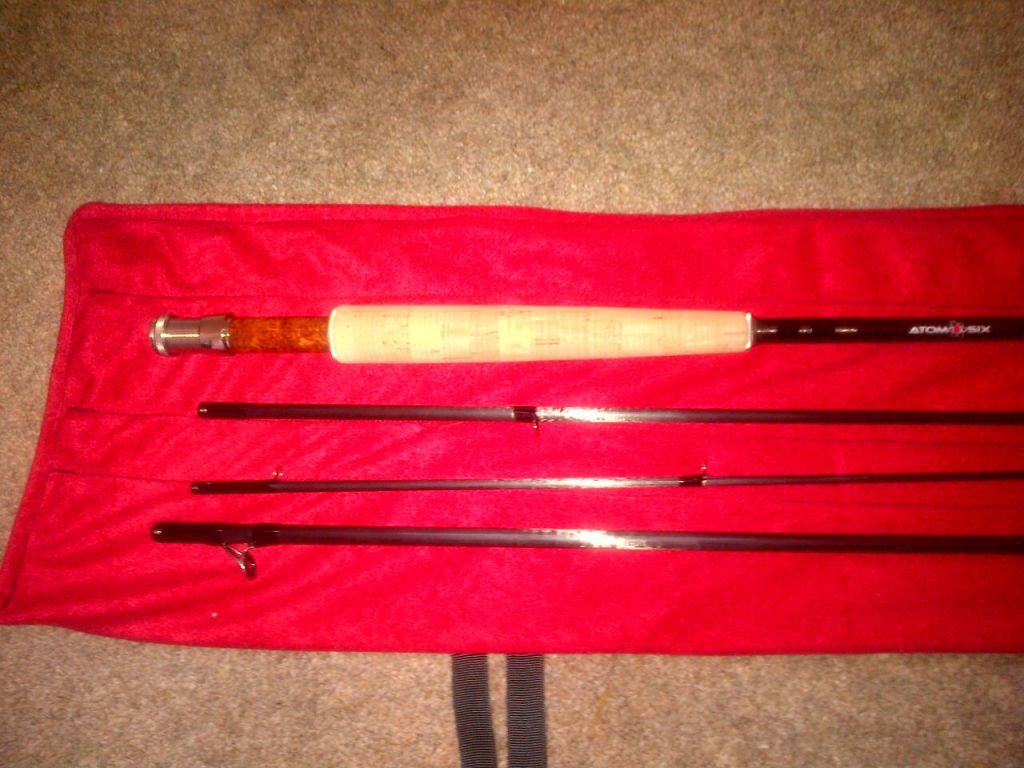 (Not a good picture but you do get a sight of the quality)
Steve has used a new techniques - autoclave firing - and resins to create a very different rod.
Just weighting 86 grams when you first pick it up and give it a wiggle yo do not get a feeling about the softness of the rod. This is because of the new materials and heating g method which minimises 'ovalling' this the 'wiggle' is reduced.
Now load it up and you see the softness of it's progressive action. It really fights fish providing a medium action BUT with a stung butt section. You can really lean into the fish.
Steve is a 'one man band' rod builder that is fastidious about the quality and right action. This comes from his aeronautical engineering background. I asked him recently about quantity and he said - Philip, all I want to do is make superior quality rods for people that understand the true dynamics of a fishing rod. Money doesn't interest me I just want to make a living that means I am comfortable.
If anyone is looking for a rod that will become a second companion for wet fly foisting then Steve has it for you. besides that, he is a great bloke to talk to about rod design.