Still playing around with loops lately. Here's what you might consider a "yellow-jacket" softhackle (abdomen is black wire in an Antique Gold Pearsall's thread loop):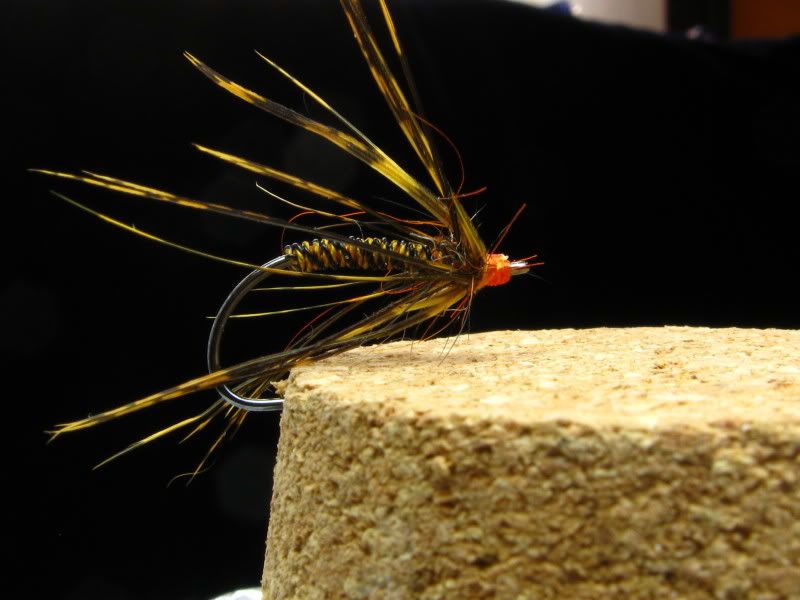 But what I've been most intrigued by is working with a loop at the front of the fly to get a "twisted" effect to the hackle. I know the
technique
goes back to at least the Stewart's spider and that Hans, as far as I know, is the current master, but I've found that trying to twist what Hans uses for materials around the working thread would require me to grow another pair of hands and perhaps a prehensile tail.

My quick-and dirty solution: I tied in a stripped hen hackle at the thorax, dropped a thread loop, and advanced the working thread to the eye. Back at the dubbing loop, I waxed one "leg" of the thread, inserted some dubbing and formed a "noodle" around the waxed portion of the loop before pulling the the hackle back through. At that point, I caught the loop and the stem of the feather in the crook of my dubbing twister and started to spin it all tight, being careful to free any hackle fibers from the dubbing brush as it formed. When everything was at a 90-degree angle, it was simply a matter of sweeping the fibers back and wrapping up toward the eye.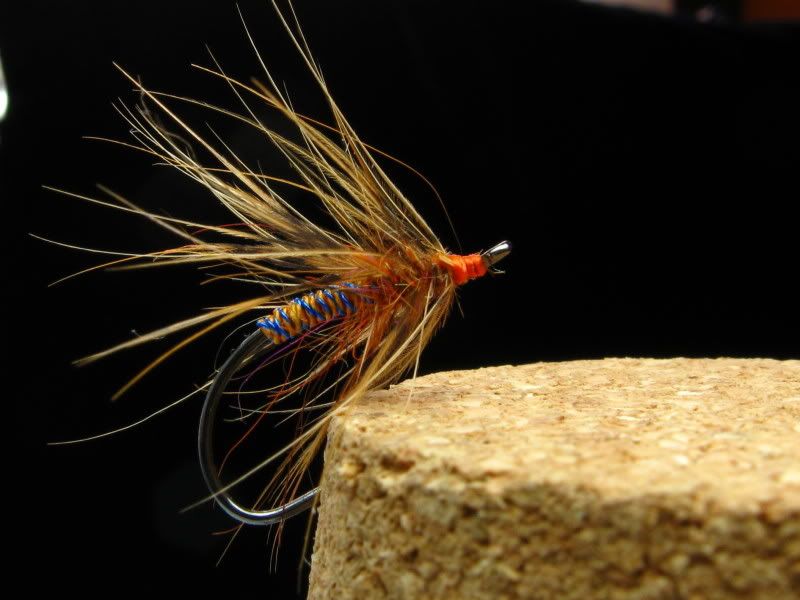 At any rate, it's not an elegant solution but with the right thread (I'm loving the Griffith's 14/0) and a reasonably long feather, it gives me another option of getting feather fibers in a dubbed thorax rather than the "wind-and-bind" method I was using before.