I posted this thread to the UKflydressing board today, but while the two example images feature winged flies, I decided to co-post here also - the subject matter is as relevant to wingless wets, or indeed pretty much any style of fly.
==
I generally like to keep the heads on my flies minimalistic, but I also realize there may be a range of preferences out there. This post aims to start, with your participation, a discussion how you approach the heads on your own flies.
Are they an integral part of your flies, or a necessary evil? Just a way to wrap up the fly with a knot of some kind? Or perhaps a key feature, a functional highlight? Do you even give them a thought?
Do you struggle to find the space to shape a head, on a crowded hook shank? Is the head on the fly the last opportunity to hide mistakes, of bury materials? Talk to me... talk to us...
To kick things off, let me offer two examples of flies I tied yesterday.
The first one I suppose is pretty typical in showing how most of my flies get finished, especially those which have a feather or hair collar. The head is kept small, but (I hope :-[) neat.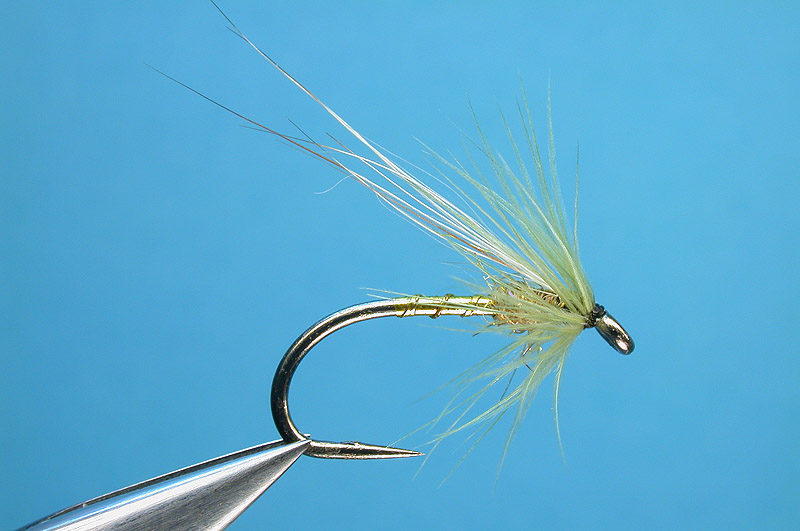 Gold Leaf
The second example is of a pattern where I purposefully finished off the fly with a bold and brightly colored head. The head was designed to stand out, not be understated. While on the actual fly (remember, at size 15 this is hardly a huge iron) the head is still pretty modest in size, the blown up image shows a head size which looks positively enormous when compared to the earlier example.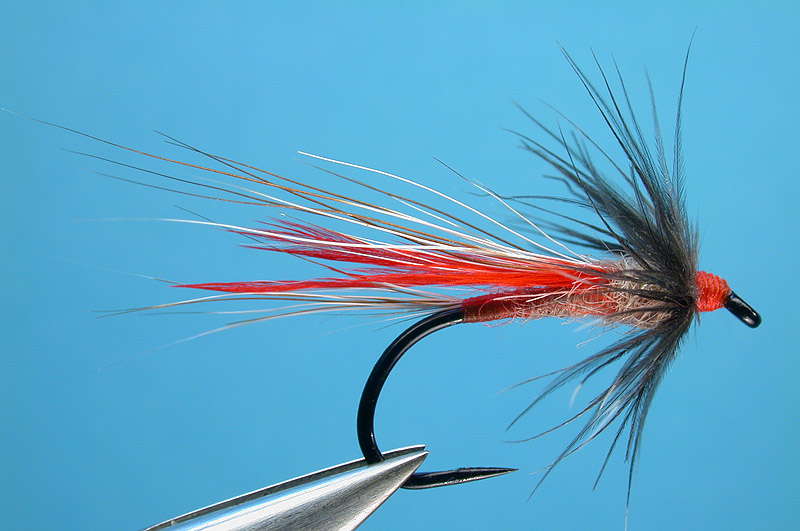 Bloody Coyote
Which approach appeals to you, mirrors your own closest? And why?
Perhaps share not only your thoughts and comments, but also an image or two of flies where you are pleased with the head size and shape, or where it did not work out as you had planned it?
Let's hear from you. The ball is in your court. Your serve...
Cheers,
Hans W