zen leecher wrote:I made it out river fishing the last three days. My plans were to fish the soft hackles in my box. Normally my fishing is confined to lakes and it isn't an issue to consider what generation insects need matching as lakes usually have good sized bugs. What I experienced was it appeared I needed #16 and #18 soft hackles. Do you guys normally carry smaller sizes like these for later generation hatches? What would you recommend?

Last night just to see what I had partridge hackle for I did a test tie on a #18 partridge and green. I normally use a pedestal magnifying glass for tying and think I might have to tote it along to find the hook eye when fishing.

Bill
Bill, regarding the tying on of a small fly on the stream, C&F makes a few boxes with this feature built in and it's very effective. (See midge boxes - C&F).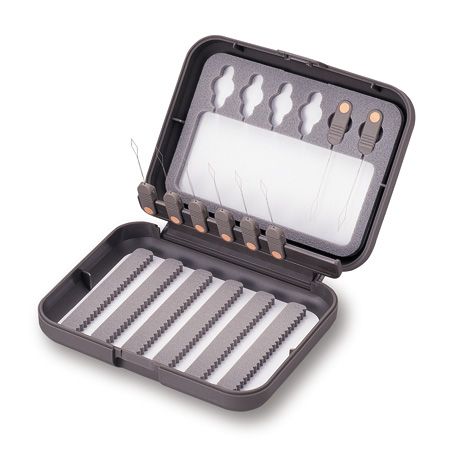 The other alternative, something I should think about actually, is to pre-tie you tippet 12-18" to the fly at the vise and just tie your double surgeons knot on the water. My eyesight started failing in June, and I have a new found appreciation for all those "old man" gadgets I have always seen in fly shops.
regarding fly sizes, I fall in line with the rest. I tie mostly 90% on #14 and #16, a few #18 and Fewer #12's. Although if I were to fish more diverse water, my range may vary. Still water is still beyond me with a fly rod and small flies.