(nb mods, I didn't see or know about the cabin thread so please move this post there under Johns Badger Opener post if you feel appropriate)--I still don't know my way around this place.
**********************************************
Yesterday this FIB wandered north to Madison Wisconsin for the Badger Spring Opener--to meet with Phil and the Forum Ghillie and some other misfits--and I decided to share a few pictures of the occasion:
Mr. Anderson Spinning on the other Mr. Anderson's magnificent spinning blocK: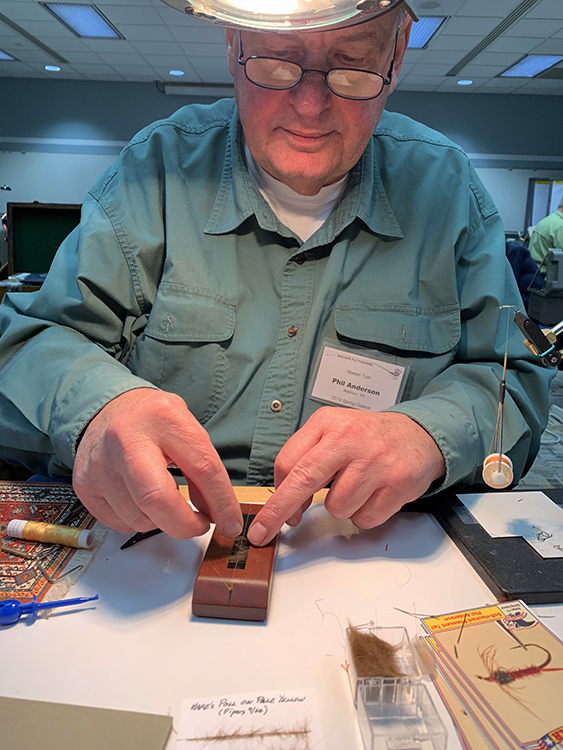 Phil's magical fingers at work: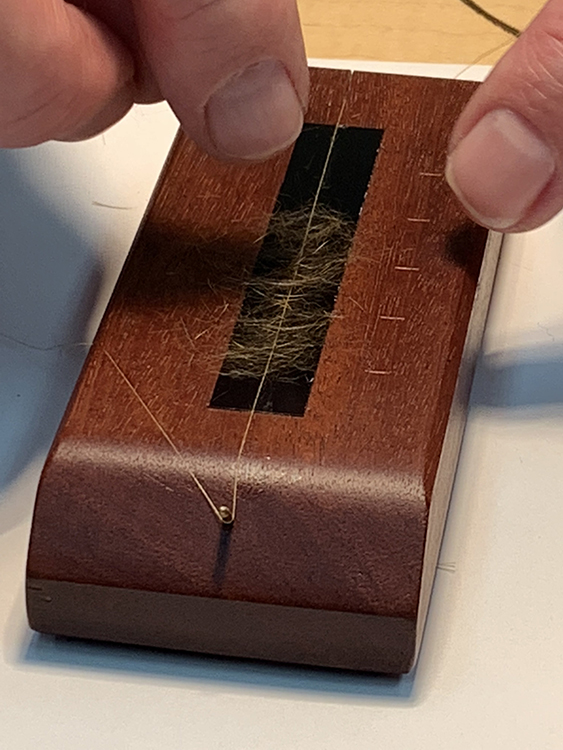 The results: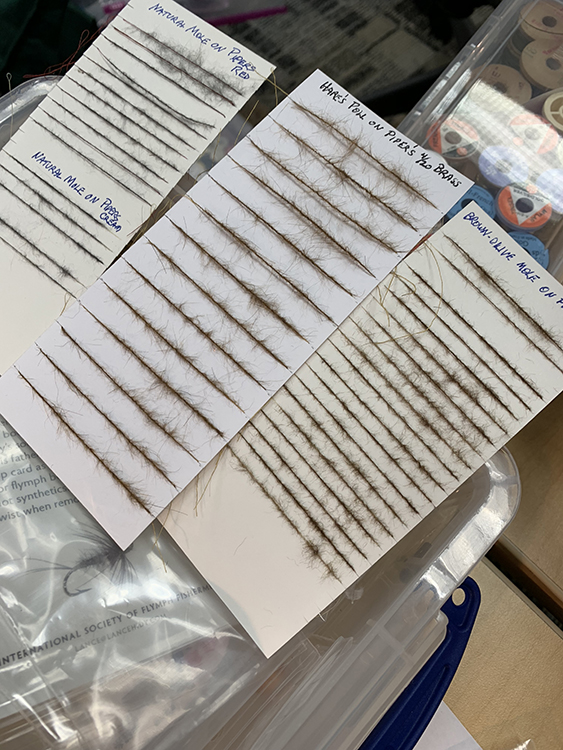 Collar material: Dave Roberts' stunning golden-olive partridge (yeah, I bought two...):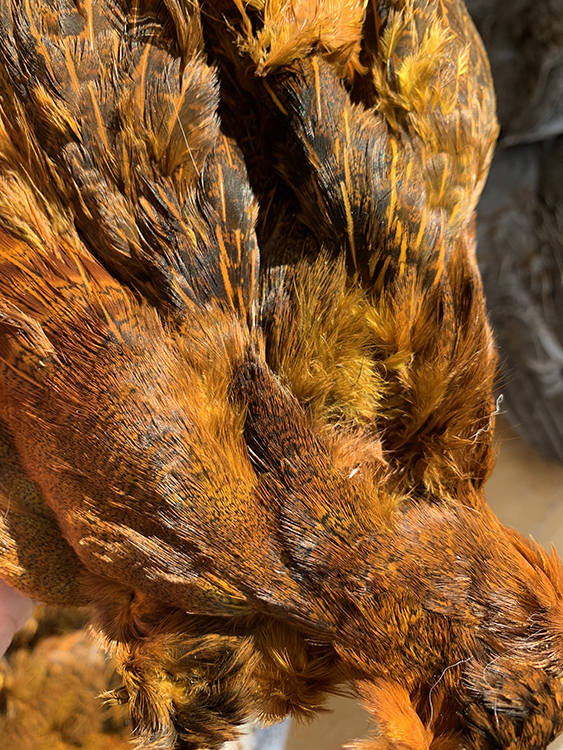 Phil's superlative trading cards! Collect them all! Trade with your pals!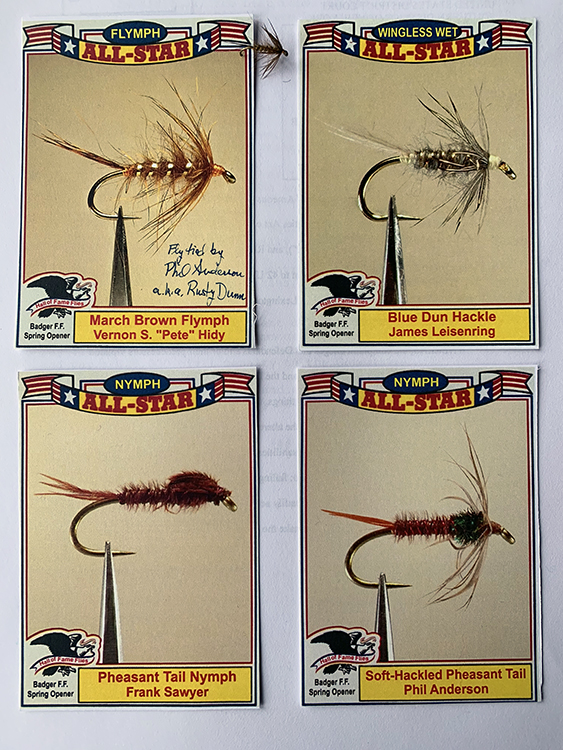 (the verso side):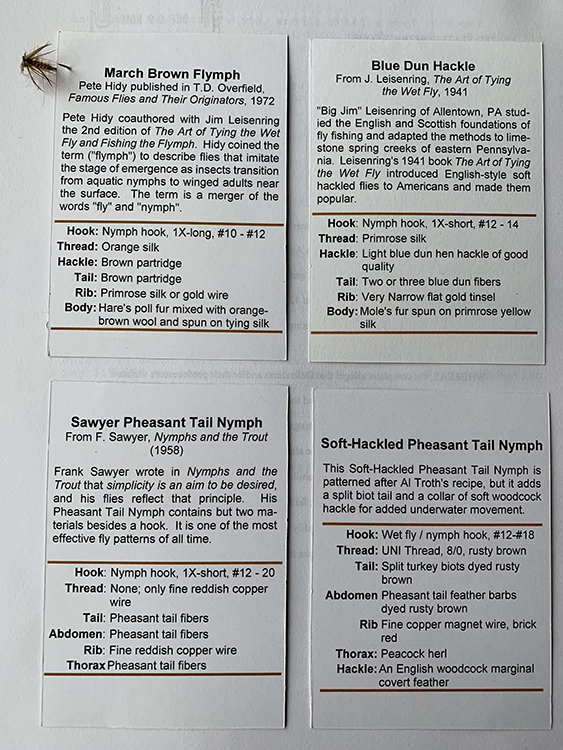 The show included great door prizes from Phil!--proper wire for tying period-correct Pheasant Tails!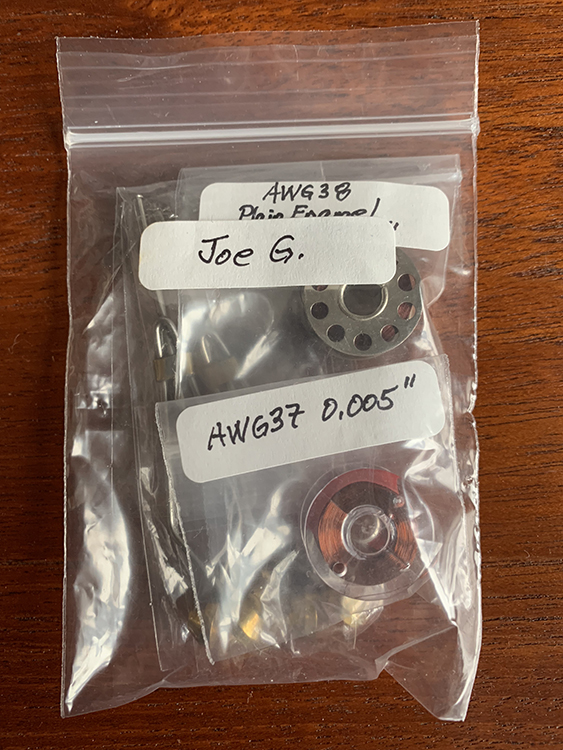 There was also some gossip.....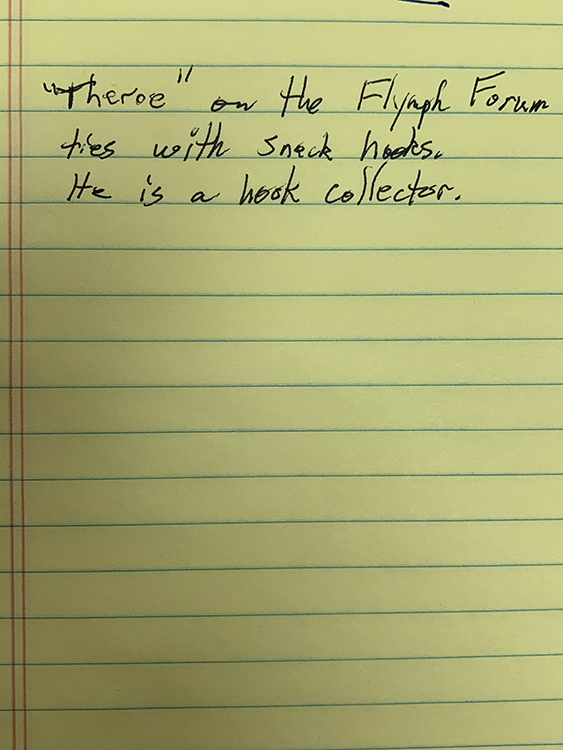 bb