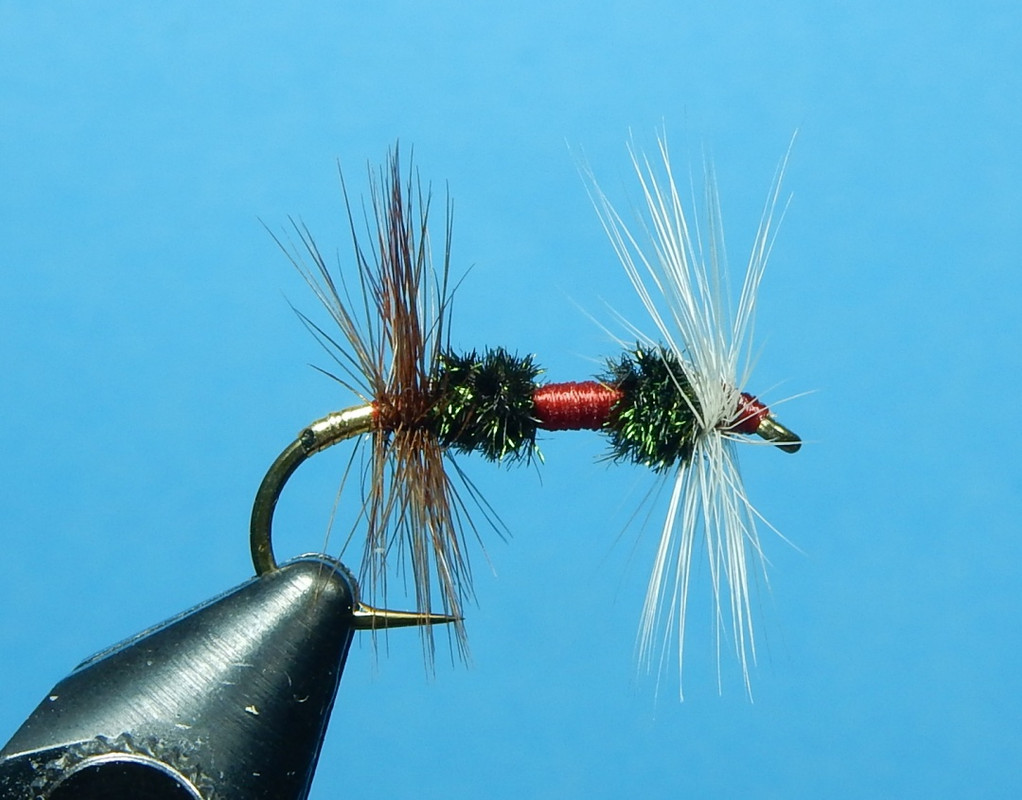 Royal Renegade
Hook - Mustad 94840 or equivalent
Thread - Red, brown or black
Tag - Flat gold tinsel
Rear hackle - Brown
Body - Peacock herl, red floss or tying thread, peacock herl
Front hackle - White/cream
The Royal Renegade can be fished either as a wet fly or dry fly. As a dry fly, it can be cast upstream towards feeding trout. The double hackles provide excellent floatation and visibility.
Another method is to cast across and slightly upstream, letting the fly float downstream.
Once the fly is below you, pull it upstream as a wet pattern.