Okay, I got to do it early.
The following image is of a fly given to me from a collection dating back to the middle 1800's. Apologies for the state of it, it has been flattened in a packet.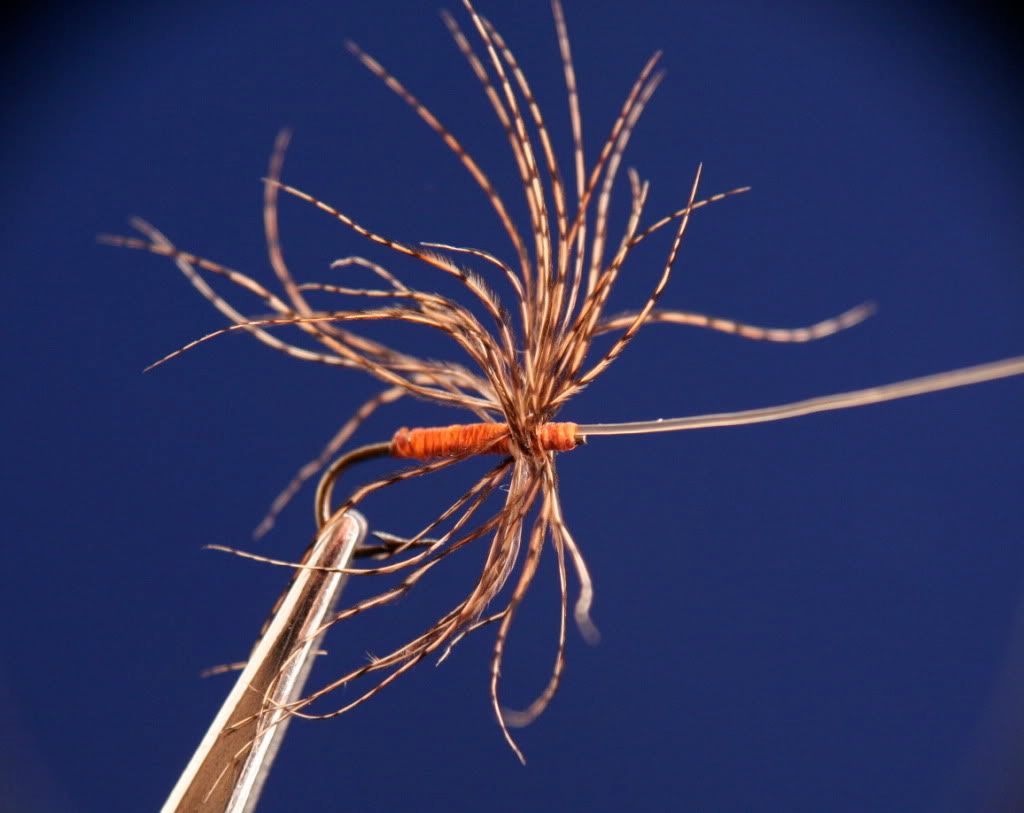 Some observations:
1. You can see how heavily hackled it was suggesting that this tier used more of the feather than is generally accepted.
2. The hackles are longer than what is stated in many later writings, suggesting to me that the tiers of old probably used more of the skins and wings than we expect.
3. While the body looks normal, you need to fine it down once the gut is removed. Which suggests the bodies of modern tyings need to be a little thicker. This is contrary to how I tie them so I am going to revisit it.
4. You can see how much 'head' there is in the tying. This supports many dressings that state "a head of orange silk' or such.
5. I believe that this may not be a professionally tied fly,given the body.
Enjoy