I came home today to find this on my front porch: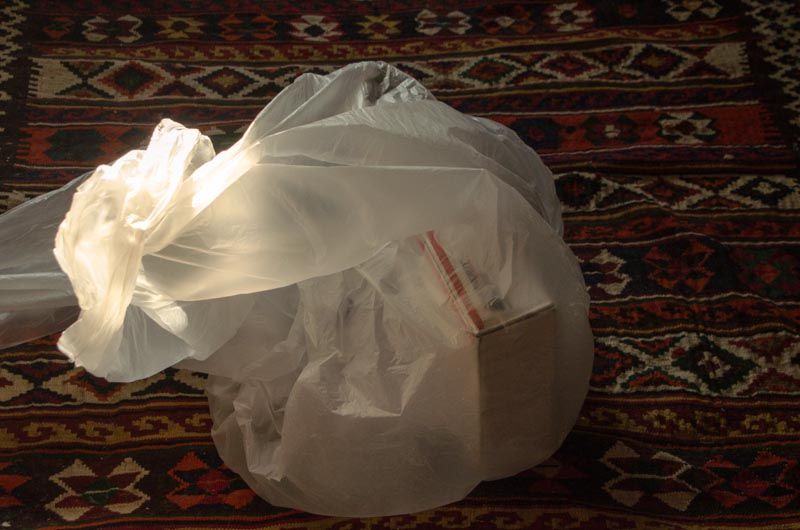 Why the package in a bag, I wondered. Perhaps because the postman was worried that it might rain? No, unfortunately not. It was in a bag because, evidently, the contents had leaked.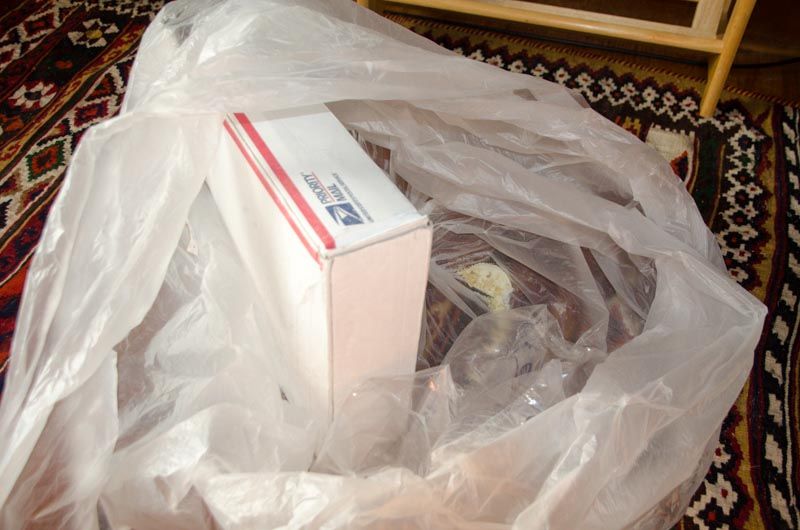 (there is a little pile of stuff in the bag). And it was sticky! Evidently, the contents had been poorly packed by the supplier, and the bag had burst in transit.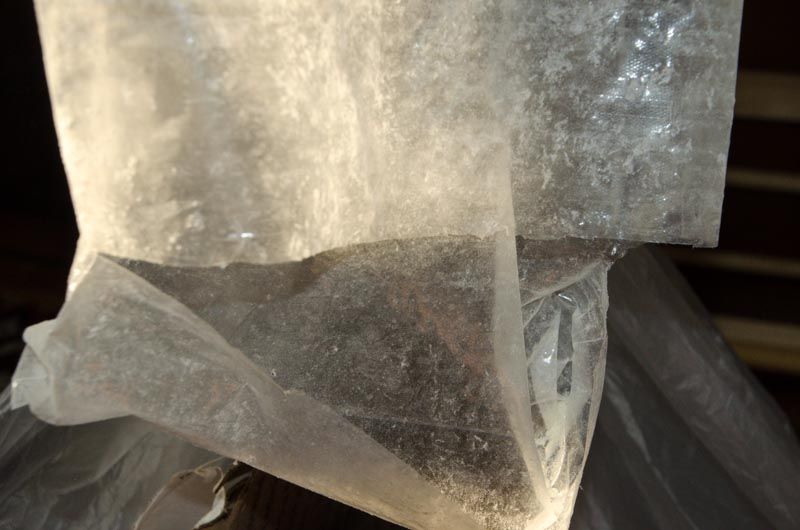 But oh, those lovely contents: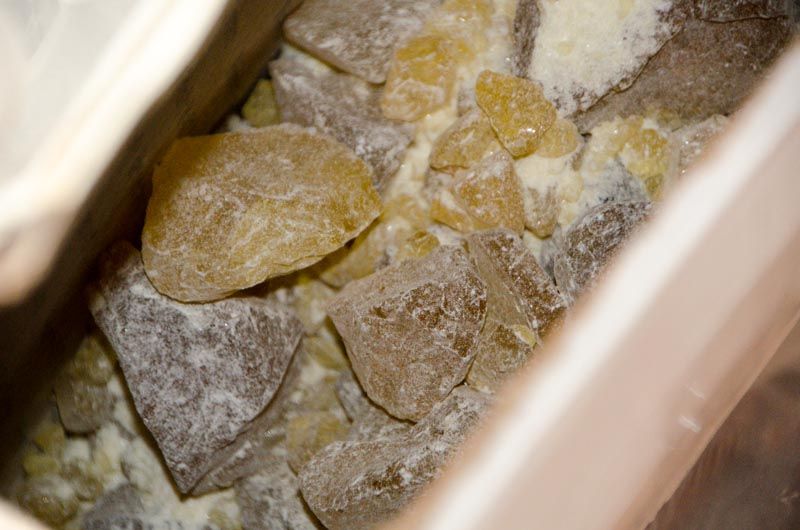 Five pounds of pine gum resin! Let the experimentation begin!!
Given the nature of the recent swap, I thought it would be most interesting to start my waxperimentation with something appropriate...
http://www.flymphforum.com/viewtopic.ph ... wax+recipe
Chapter 3 - Wax

Waxes for fly tying are like hook - there are all kinds. The wax which I have found to be entirely satisfactory is made according to an old recipe of L. Harrington Keene's as follows:

Melt one half pound of the best white turpentine resin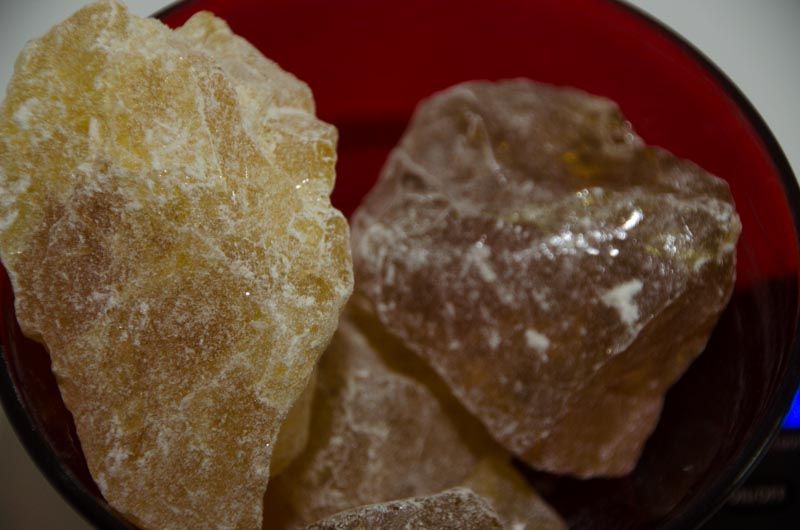 add one ounce of pure white beeswax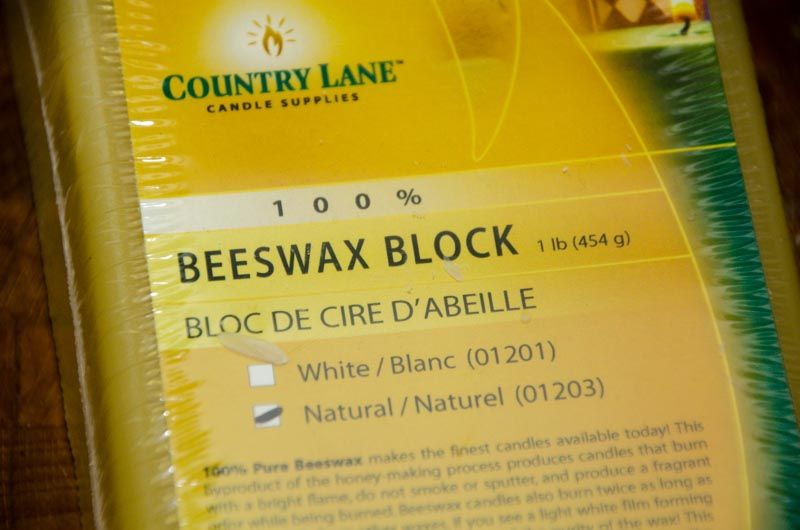 which should be paired off or chopped up into small pieces.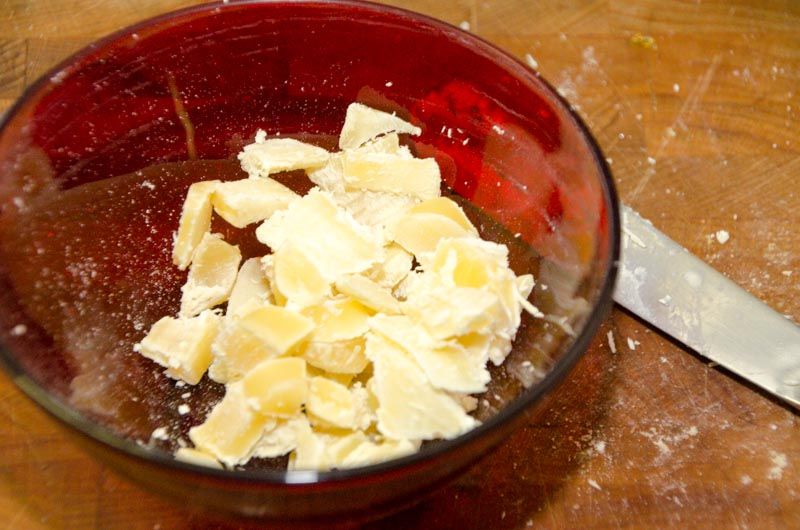 Simmer for fifteen minutes, allowing it to melt and mix thoroughly with the resin.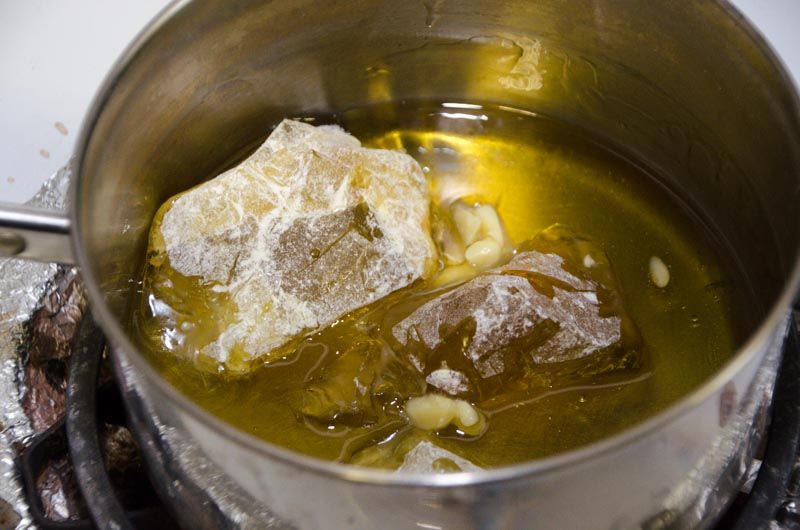 I waited for the mixture to melt and begin come together / simmer before I began the timer. It actually melted quite quickly. The above picture was about two minutes on low; that below was after four or so.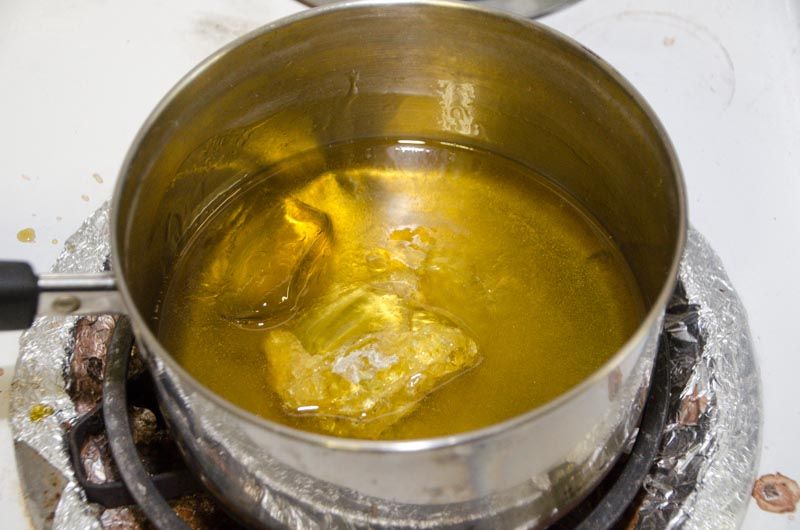 A close up of the melting rosin. It's really striking beautiful stuff.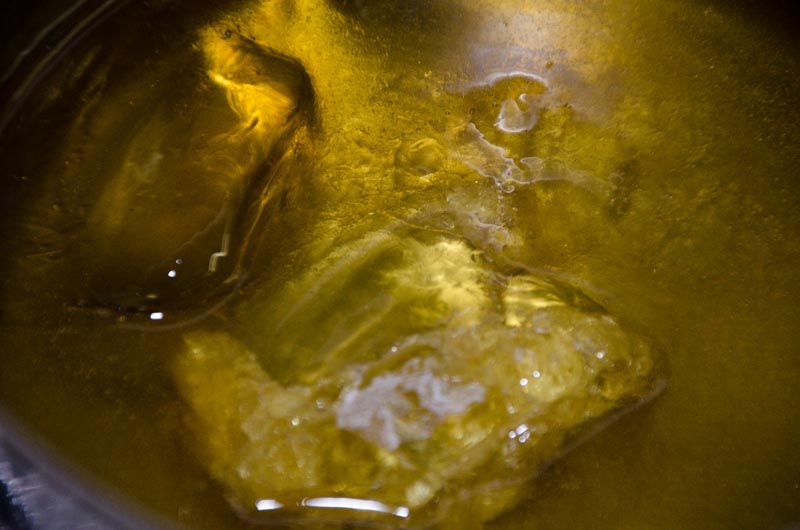 Once I got to this stage: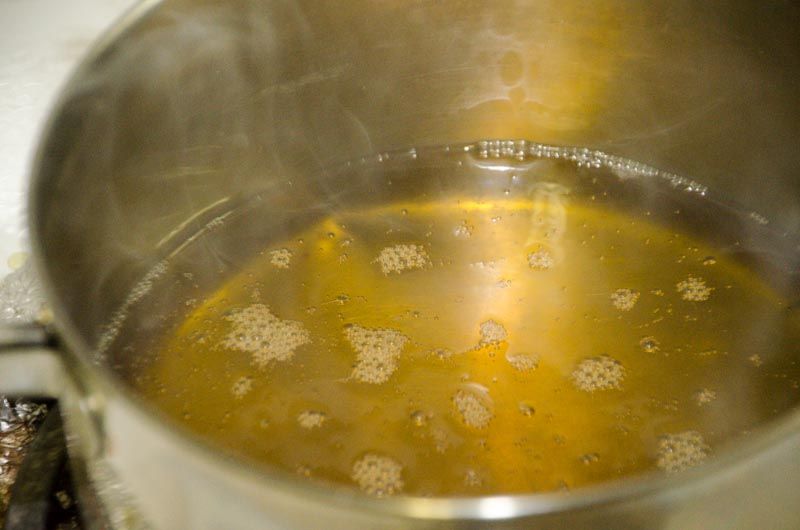 I began the timer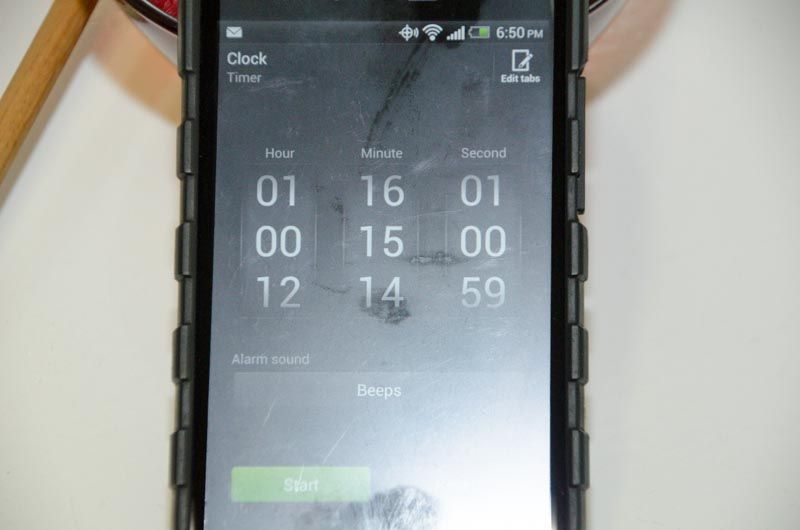 A note on this stage: I turned up the heat somewhat to be sure the mixture was actually simmering... and there was a considerable amount of piney smoke. I am not sure if the smoke was a necessary side effect -- that is, if it needed to be truly simmering and thus smoking, or if keeping it under a simmer, and thus less smokey would have been just as effective. Further testing will tell, I suppose. But the smoke was rather substantial:
(Although it looks like there's a fire, it's just the setting sun). I went downstairs to my daughter's bathroom and borrowed something (she's off at college and won't miss it).
And of course, I had this: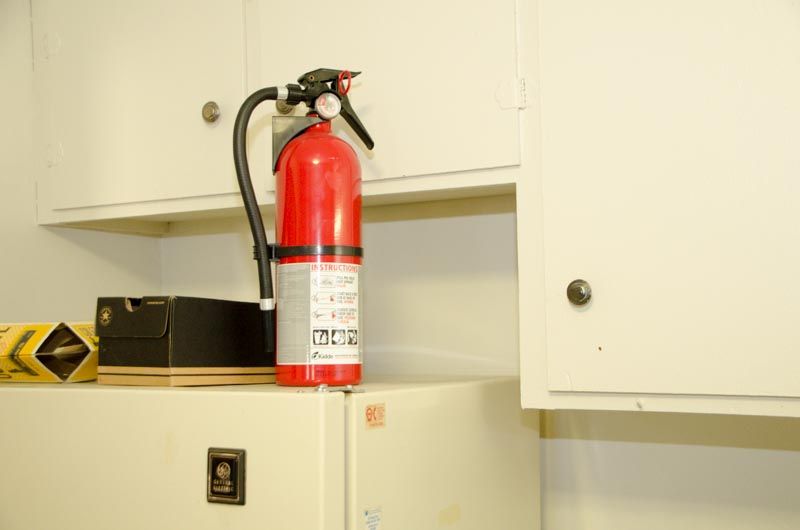 As he says later,
when stirring this simmering wax remember that it is extremely inflammable and therefore dangerous.
Now add one half ounce of fresh lard
I didn't have lard, but I have it on good authority that Crisco works just as well.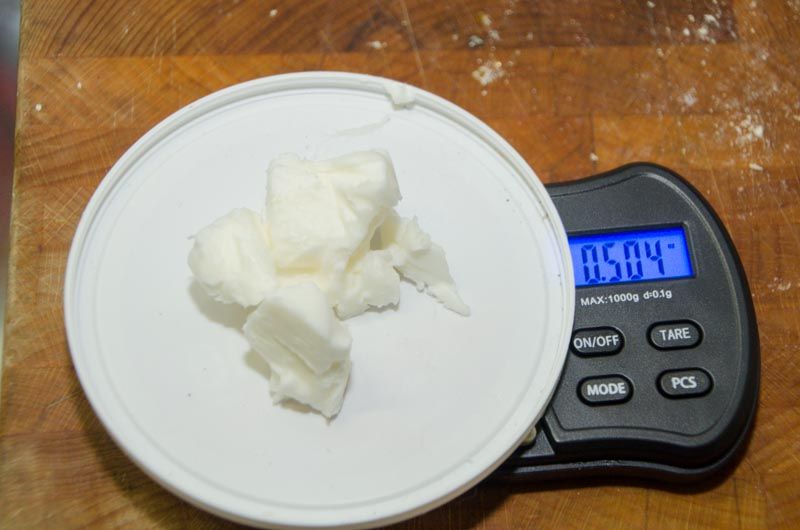 stir slowly while the mixture simmers just below the boiling point for another fifteen minutes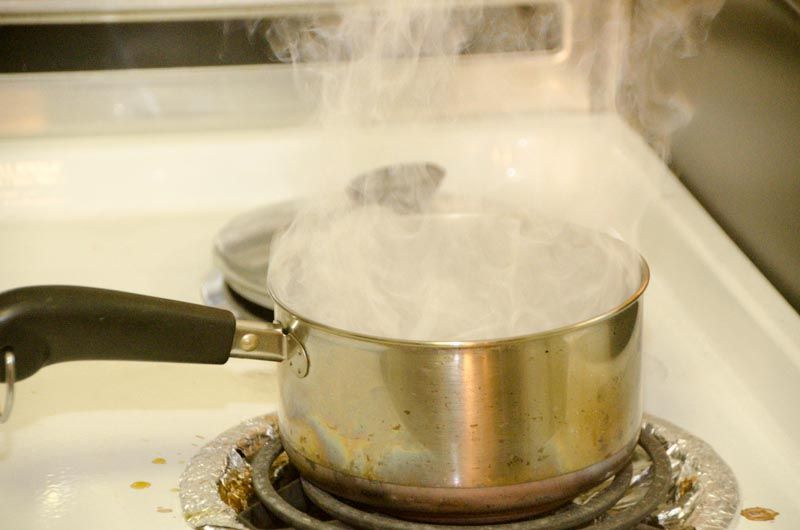 Time's up!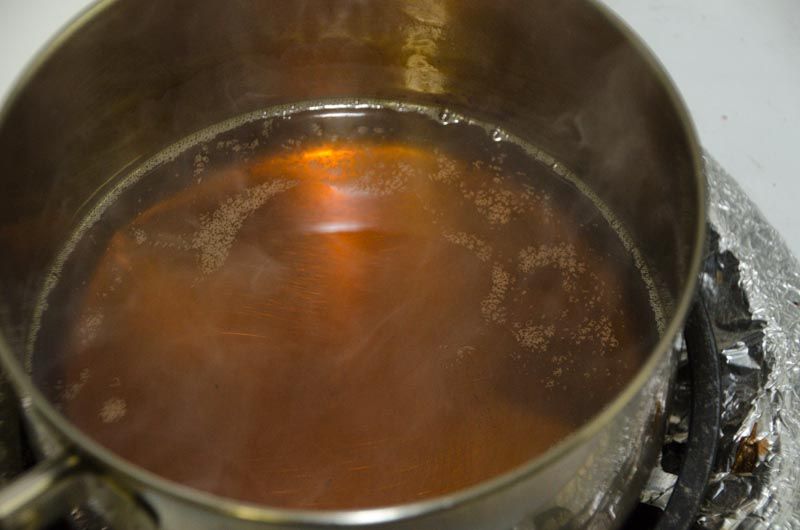 Pour this liquid into a basin of water.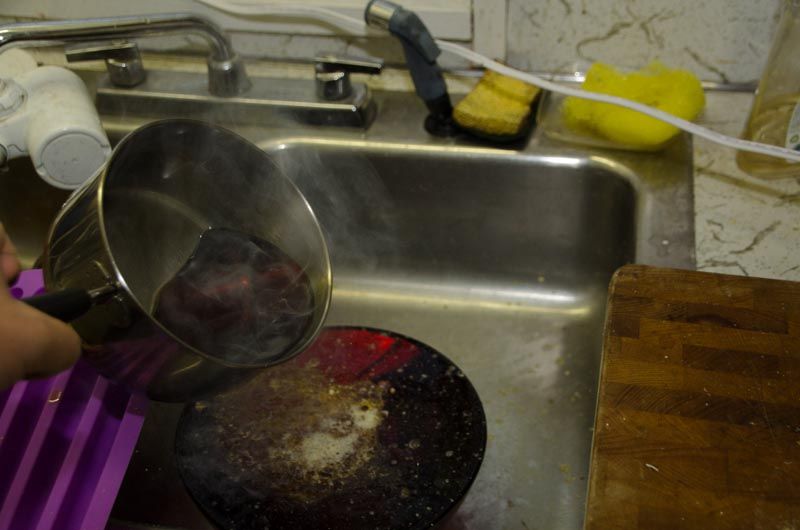 Do not touch it until it has had a chance to cool because your fingers will be badly burned.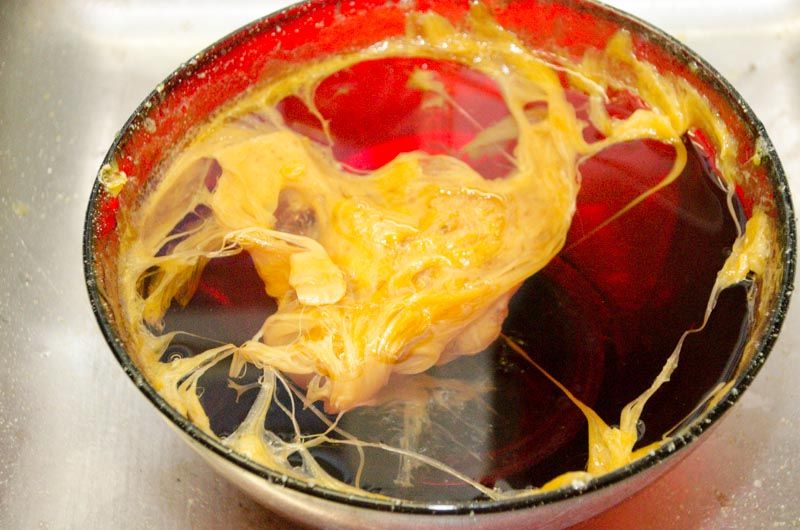 After it has cooled enough to permit handling, pull at it and work with it, as taffy pullers do with taffy, until it has a light colour and even texture.
It's best to put on a video of something you've been wanting to watch, because the pulling will take some time.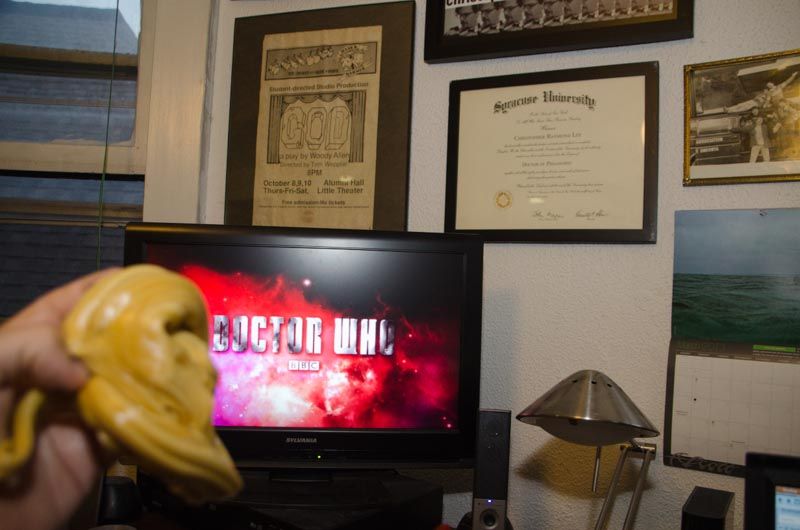 Stretch it like taffy: stretch, twist, fold. Repeat. Then repeat again. And so on.
Roll it into pieces about the size of hickory nuts, wrap them in wax paper and store in a cool place.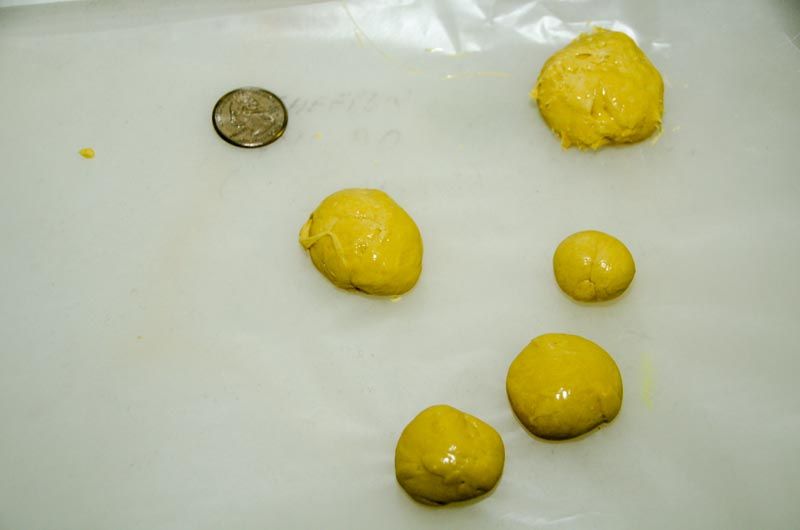 I'll be honest, here. I'm a city boy, and I had to look up the size of hickory nuts. And found that there are several kinds, and several sizes. So I ball parked it.
Some interesting things and initial thoughts:
Here is some of the stretched (below) and unstretched (above - more honey colored) wax.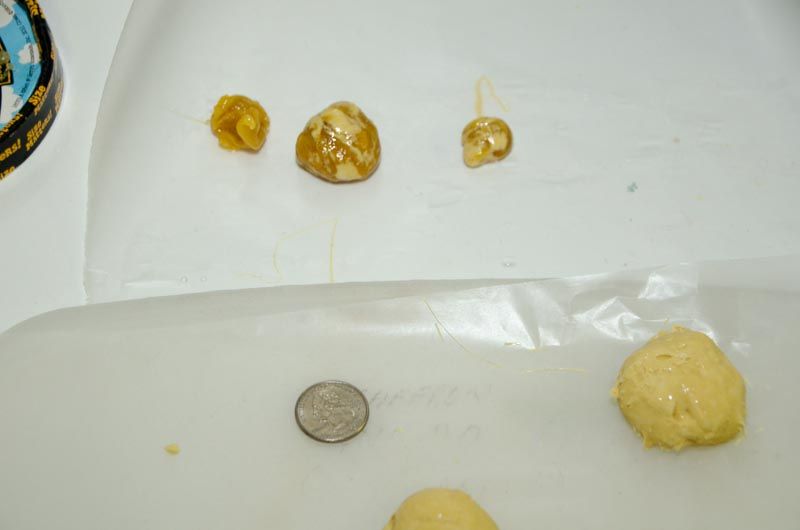 I was surprised by how sensitive to temperature this stuff is. While I was rolling it, if I rolled it too long, it became quite sticky and hard to deal with. This led to a tar baby situation -- until i figured out that I could run the sticky ball under the faucet, running cold water, for a minute or two and it would become manageable again. I would suggest that making the wax on a quite hot (low 80s F) and muggy night was a poor choice -- it'd probably be a lot easier on a cool fall night (when one could still have the windows open, if one chose that path).
When I realized that, I put the big lump into the freezer briefly while I rolled out a 'hickory-nut-sized ball,' only to find that in less than five minutes or so, the wax had, essentially crystallized.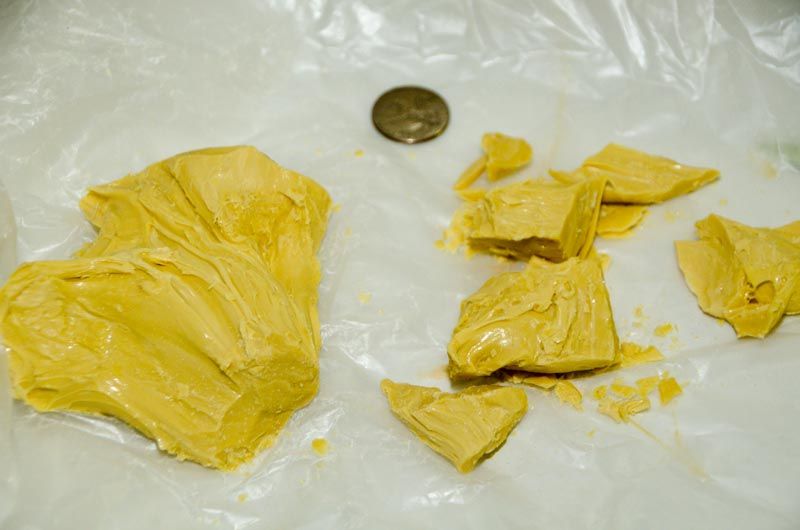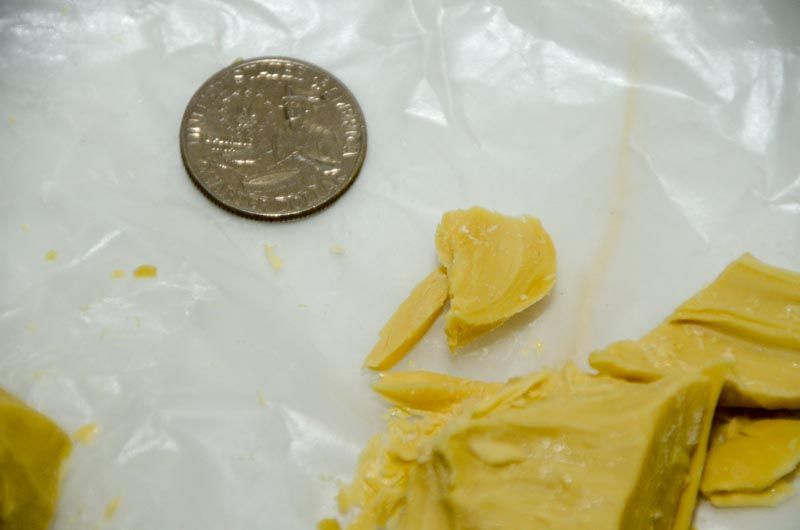 Once out of the freezer, however, it quickly thawed and became quite workable.
I haven't had a chance to work with this on flies yet -- but it seems like it's quite good stuff -- relatively good resistance to the temperature, quite tacky. It's relatively light colored, so I suspect that it won't color any but the lightest color thread -- although that remains to be seen to be sure.
Before I poured the mixture into the water for cooling, I poured a small amount directly into a silicone mold, which then went into the freezer for cooling. I'm curious about the properties of the unpulled vs. the pulled and finished wax.
Other notes: I subbed natural beeswax for white beeswax, Crisco for lard, and I'm not sure if what I have is 'the best white turpentine resin.' At a future date, I will try this recipe with white beeswax to see how significant the color difference is -- and if it has any effect on coloring/not coloring the thread. I'll also probably wear gloves next time when pulling the wax, as it did get sticky for a while (although that led to the discovery of the significant effect of a slight decrease in temperature, from the cool water).
I will try these out at the vice shortly, and let you know how everything turned out. And then we'll try a different recipe.
Thanks for following along.